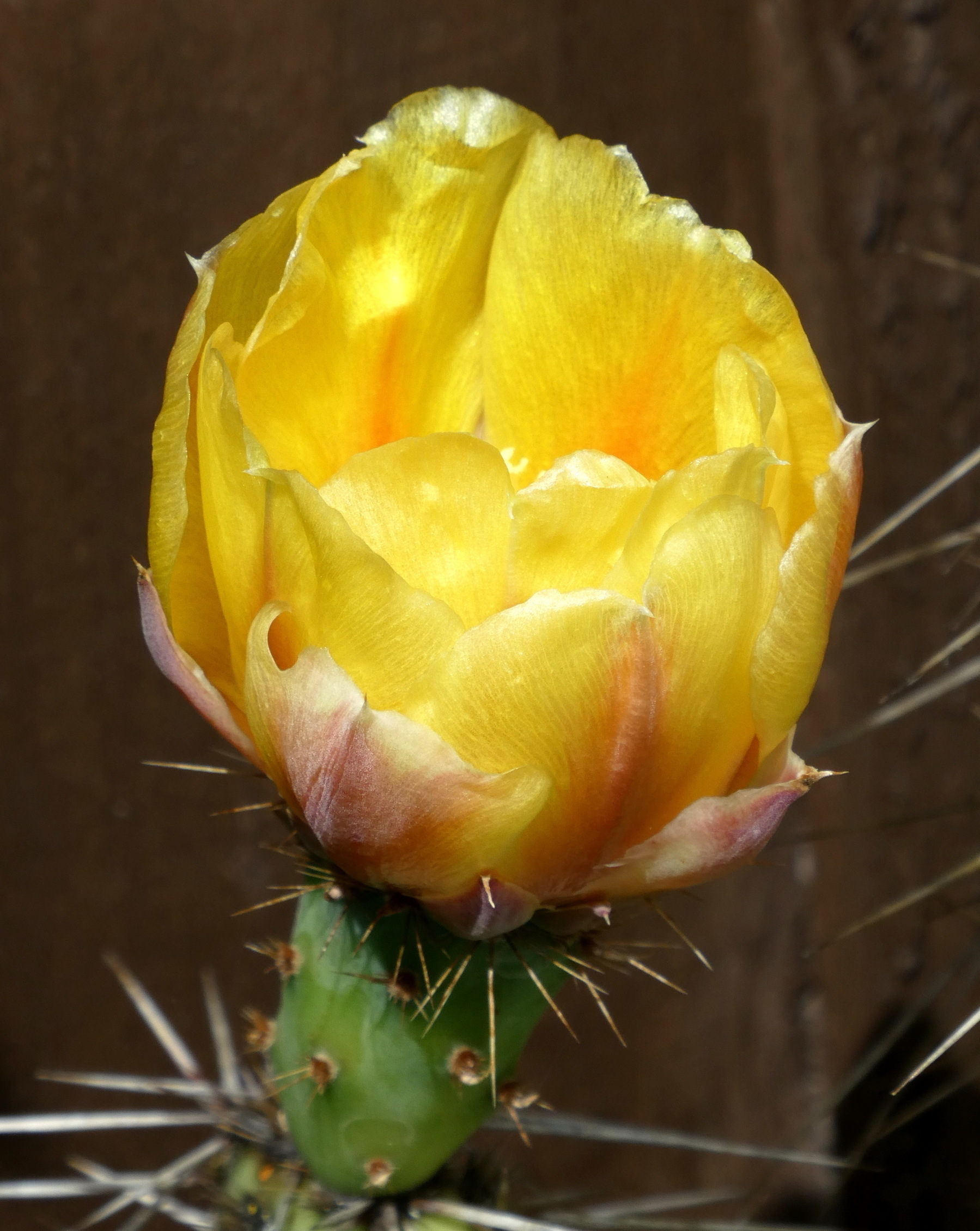 Sometime in the mid-1970s a fellow member of the National Cactus and Succulent Society passed away and his widow gave his collection of cacti to the local group. His greenhouse had a two metre tall Opuntia taking up the whole of one end. I took home a single leaf and it was soon putting out roots.
Fast forward 45 years…
For many years the Opuntia lived in our carport and steadily grew. When the carport was pulled down it was moved into the porch, and when it grew too large it wandered out to sit, unprotected, on the wall of the pond.
Today it flowered for the first time. It is perhaps a sign of the times that it has happily survived six winters unprotected in a London garden.